Agri-Photovoltaics (Agri-PV): farming & CO2-neutrality enabler
Trends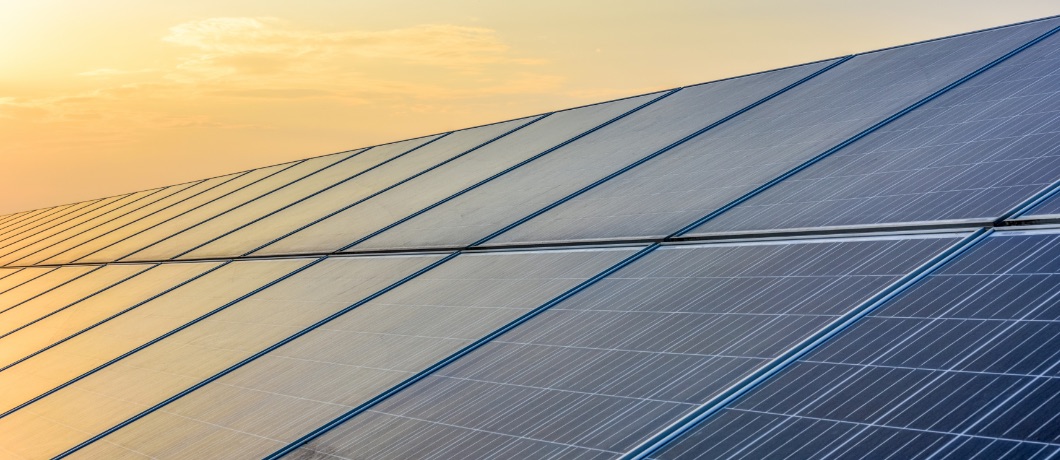 Agri-Photovoltaics denotes approaches to use agricultural areas simultaneously to produce food and to generate PV electricity. In this way, Agri-PV increases land-use efficiency and enables PV capacity to be expanded while reducing CO2 and still retaining fertile arable areas for agriculture.
The technology has developed very dynamically in recent years and can be found in almost all regions of the world.
In the research project "Agri-PV Fruit Growing", BayWa r.e. and the Fraunhofer Institute for Solar Energy Systems ISE Fraunhofer ISE, together with other research partners, have built an Agri-PV research facility for apples and espalier fruit at the Nachtwey organic fruit farm in Gelsdorf in Rhineland-Palatinate. It is the first facility of its kind in Germany.
The total test area of the research project covers about 9,100 square meters, the Agri-PV system with an output of 258 kWp was installed on about one third of the area of the site. The overall objective of the project, which is funded by the Ministry for Climate Protection, Environment, Energy, and Mobility of the State of Rhineland-Palatinate and the Federal Ministry of Food and Agriculture, is to increase climate resilience in fruit growing and to ensure safe and sustainable apple production with additional solar power generation.
Can Agri-PV systems protect fruits from environmental impacts?
The project first compares apple production at the same site under four different crop protection systems:
Film protection (non-rain permeable),
Hail protection (rain permeable) and
Agri-PV with permanently installed translucent PV modules (not rain-permeable), and
tracked PV modules (rain-permeable if required).
Two different module types with differently arranged solar cells (strip or block pattern) are used. The aim is to investigate the extent to which Agri-PV systems can protect crops and fruit from damaging environmental influences such as hail, heavy rain, sunburn, frost or extreme temperatures. In addition, the extent to which different light management by different PV module configurations affects plant growth and agricultural yields will be tested. Furthermore, the system will be investigated in terms of landscape aesthetics, economic efficiency, social compatibility as well as crop production parameters.
Agri-PV is intended to become a long-term solution to help farmers adapt to the consequences of climate change. The existing ecosystem can be preserved and even enhanced through synergy effects and solar power generation. It has been recognized that the potentials and synergies for Agri-PV combined with apple, pear, cherry, kiwi and other permanent crops can be considerable. These potentials should be permanently developed and the further expansion of photovoltaics should be made possible without limiting agricultural yields.
Economic benefits for farmers
In addition to adapting to climate change and protecting agricultural assets, the Agri-PV project in Gelsdorf also aims to demonstrate economic benefits for farmers. These include permanently lower and more calculable energy costs, lower investment costs in crop protection, and lower input and waste disposal costs. According to Fraunhofer ISE, the research project "Agri-PV Fruit Growing" is not only intended to show ways to reduce CO2 emissions in agriculture, but also to avoid the use of non-durable materials and the use of pesticides and fungicides, thus making a decisive contribution to climate protection. In addition, the project also focuses on social issues such as acceptance and social compatibility, as these aspects will play a critical role in the further spread of Agri-PV.
Ongoing information about possible risks
The electricity generated by the Agri-PV system can be used in the areas upstream and downstream of apple production. On the one hand, the battery-electric tractor Fendt 100 Vario provided by AGCO GmbH is charged with the electricity from the system. On the other hand, the energy is also used to supply the irrigation system with Agri-PV's own electricity. The cold storage facility is already supplied with green electricity from a rooftop PV system. Overall, the implementation of an operational energy concept seeks to significantly reduce CO2 emissions on the farm through solar electrification.
The film and hail protection systems, which serve as reference systems, were implemented by BayWa Agrar Obst und Hopfenzentrum from Tettnang. Plant physiological monitoring is made possible by "NEXT Farming". With the help of this software management system from BayWa AG, farmers can control their entire operation as well as irrigation. Through data monitoring and weather forecasts, farmers are continuously informed about possible risks in order to control their cultivation.